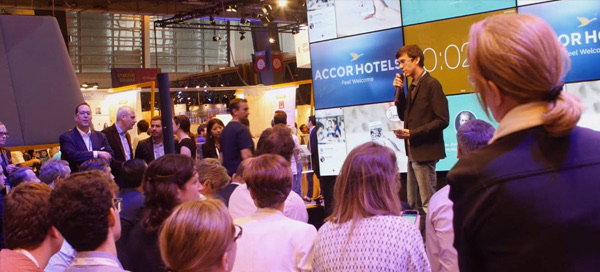 Hello! I am François Raminosona. Freelance .NET/Xamarin Developer, Digital Nomad.
Full Microsoft Stack, Mobile developer, geek and entrepreneur. I've worked on numerous successful iOS and Android applications. I'm proficient in a wide range of fields, from Azure ASP.NET Backend to Xamarin (C#) Frontend, trough full-stack app architecture, team management and DevOps.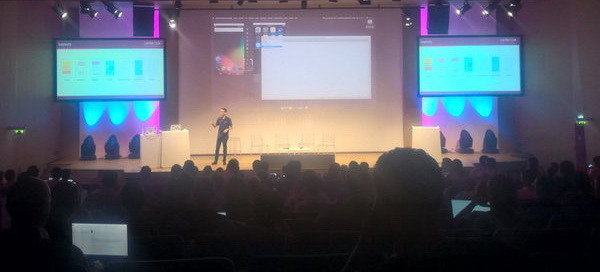 Apps and projects I've worked on
Eyes
Eyes is a Social Media Accounts Management app. Azure Backend, Xamarin.Native Frontend.
Xamarin.iOS
Xamarin.Android
Multi-platform
Microsoft Azure
ASP.NET
C#
.NET Standard
Scribzee by OXFORD
Scribzee allows you to scan and save the contents of the pages of your OXFORD notebooks and notepads.
Multi-platform
Xamarin.iOS
C#
Shapr
Shapr is a matching app for professionals. Swipe right or left to meet your next business partner.
Multi-platform
Xamarin.iOS
C#
SlowMove
SlowMove slows any videos on any device, regardless of the source or the quality of the video.
UWP
Windows 8.1
XAML
Multi-platform
Frame Interpolation
Xamarin.Forms
Gone To Lyon
GoneToLyon guides you through all the tourist spots of Lyon using augmented reality and OpenData.
UWP
Windows 8.1
XAML
Multi-platform
Augmented Reality
Xamarin.Forms
Open.Data
Planifly
Planifly is your travel automation app. Cafe before or taxi after, we are creatures of habits.
Multi-platform
Xamarin.Forms
FemEco
Femeco is an app for the 'Women in Economy' Community, to help them share articles, events and contact book.
Multi-platform
Xamarin.Forms
PHP
MySQL
Gazpar
Gazpar is Linky's little brother. Linky and Gazpar are next generation electricity and gaz meters.
Windows Mobile 6.5
C#
.NET 2.0
Security
SubMotion
SubMotion is an innovative way to interact with automated machines. Using LeapMotion's hand gesture tracker you can navigate in menus and select items without touching the screen.
3D Camera
C#
Motion Tracking
UWP
GOOD
GOOD stands for 'Gentil Organisateur' On Demand. In the ClubMed world, a Gentil Organisateur is a holiday resort assistant. With GOOD, you can request anything anytime, it's the Uber for holiday resorts.
Multi-platform
Xamarin.Forms
PHP
MySQL
Companies I've worked for
Mobile Developer/Xamarin Consultant
.NET & Angular Developer
Chief Technology Officer
Mobile Developer/Xamarin Consultant
@ Cellenza
Consulting
Audit
Expertise
Xamarin UI/UX developer
.NET Developer & Lab manager
@ EPSI
Education
E-learning
.NET Developer
@ SopraSteria
Consulting
Audit
PHP Developer
Schools I've learned from and diplomas
Xamarin Mobile Developer Certification
@ Xamarin University
E-Learning
Online classes
Master Degree in IT Engineering
@ Ecole Privée des Sciences Informatiques (EPSI)
Mobile
IoT
Test of English for International Communication (TOEIC)
@ Educational Testing Service
Bachelor Degree in IT
@ Ecole Privée des Sciences Informatiques (EPSI)
Two-year technical degree
@ Ecole Privée des Sciences Informatiques (EPSI)
IT for Businesses
Deutsches Sprachdiplom (DSD)
@ European Certificate for German
Communities I contribute to
Most Valuable Professional
(MVP)
Xamarin User Group
(XUG)
Microsoft Student Partner
(MSP)
Xamarin Student Partner
(XSP)
Microsoft Ambassador
Hackathons I've been to
ImagineCup
MVP Coach & Jury
Carrefour 'Tech2Grow'
MVP Coach
Dassault Aviation 'Boost the Falcon XP'
MVP Coach
Microsoft 'Experience'
Organizer of the Xamarin Hack
Accor Hotels
Team member
ImagineCup
MVP Coach & Jury
ClubMed
Team member
Alstom 'Metro2030'
Team Mentor
IATA 'NDC Hack'
Team Lead
Engie 'DataPower'
Team member
Crédit Agricole 'HackTheOffice'
Solo contestant
Malakoff 'DayClick'
Team Mentor
Xamarin Evolve MiniHacks
Solo
2016
Orlando, FL
Completed all the hacks
ImagineCup
Team Mentor
Aeroport de Paris 'Hack&Fly'
Team member
2015
Paris
1st National prize
Global Hackathon Seoul
Solo
2015
Seoul
Selected, Hackathon cancelled
ImagineCup
Team Lead
2014
Paris
1st National Innovation prize
DevKings
Team member
2013
Paris
1st National prize
DevKings
Team member
2012
Paris
1st Design prize